Description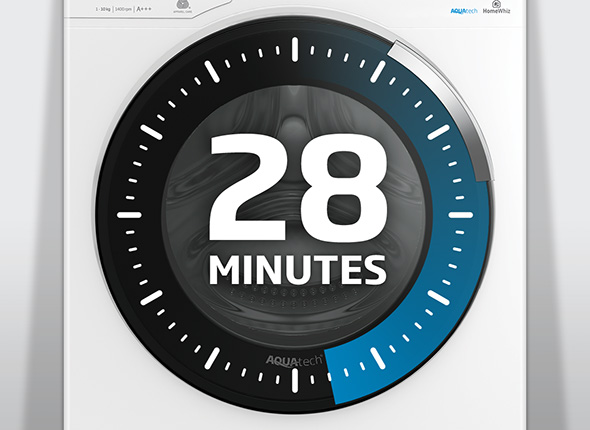 Quick Programme - 8kg in 28 min
You don't need to wait hours for your washing machine to finish its cycle thanks to our Quick programme. You'll be able to wash a full 8kg load of laundry in just 28 minutes - saving you time and money. 1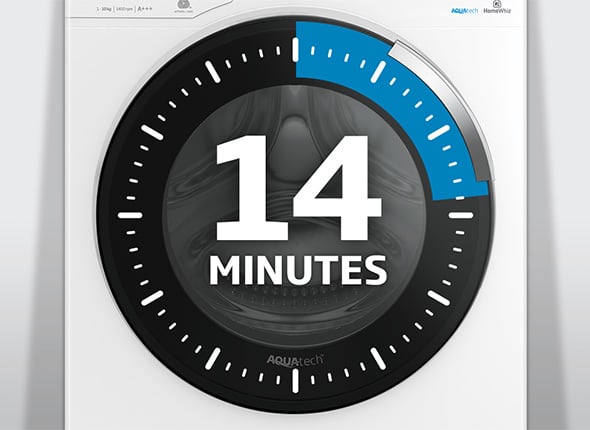 Fast Wash for Small Load - 2kg in 14 min
Perfect for when you're in a hurry, the Super Short programme can wash a 2kg load of laundry in just 14 minutes. 2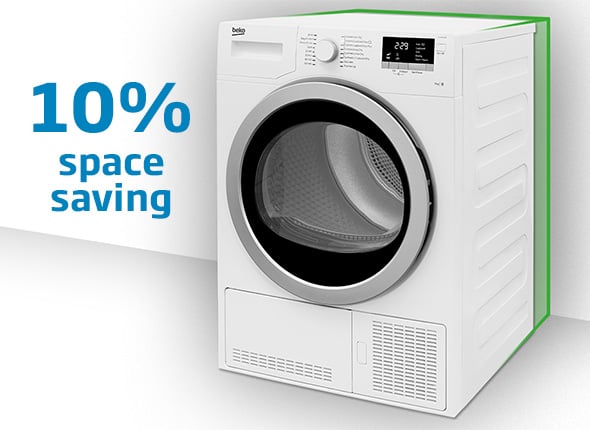 Slim Depth
Offering a great space-saving solution, the slim depth of this Beko 8kg Washing Machine makes it easy to install into tight places.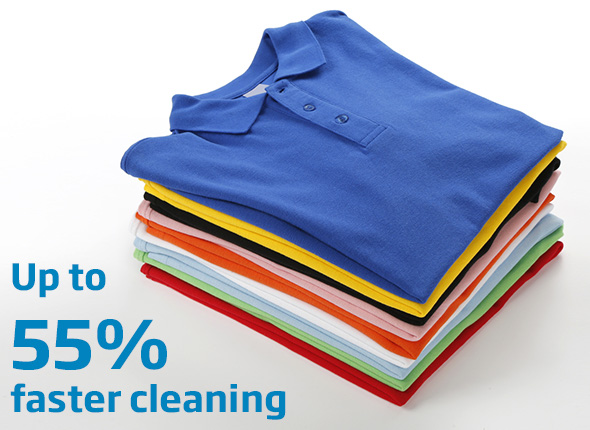 Fast+ Function
Perfect for when you're in a hurry, the Fast+ function shortens programme durations by up to 55% with the help of increased drum movements and optimised temperature control.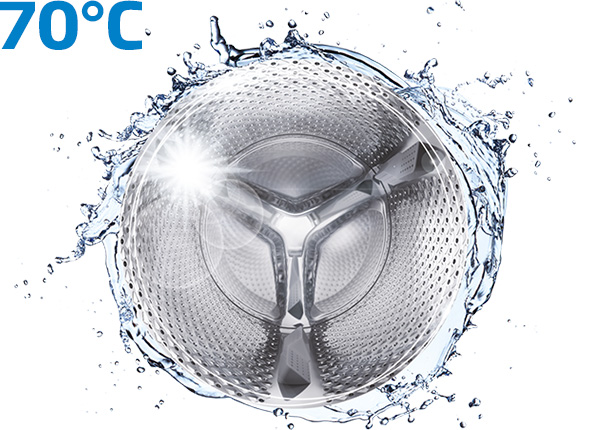 DrumClean Programme
Remove bacteria from the drum at the touch of a button with the DrumClean programme. Helping you benefit from more hygienic washing, the bacteria that builds up inside the drum will be cleaned at a hot 70°C.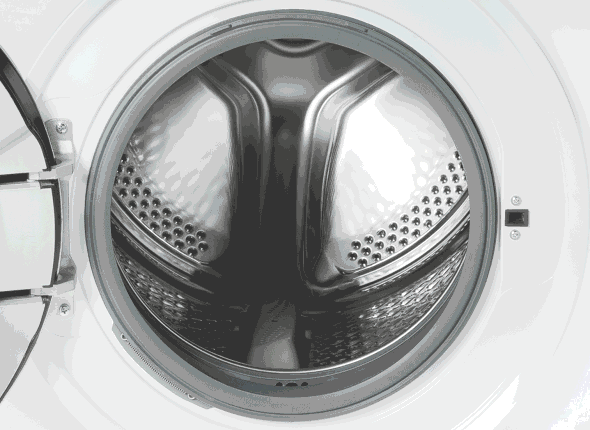 Extra Large Porthole Door
Loading your Beko 8kg washing machine with larger items, like duvets and bed linen, is easier with our extra large 34cm porthole door.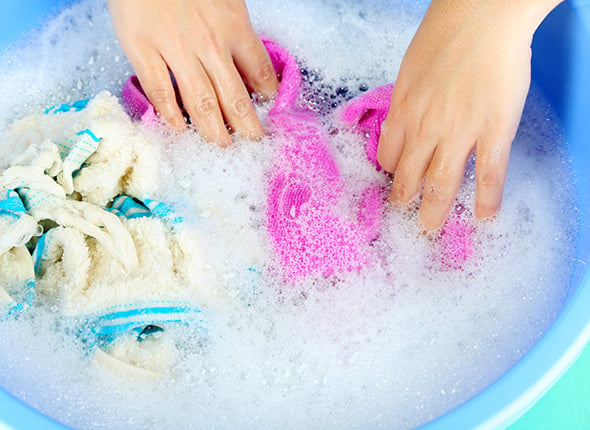 Hand Wash Programme
Keep your delicate fabrics feeling soft to the touch, this setting is ideal for hand-wash only items and will move your clothes gently through the cycle to provide them with better care.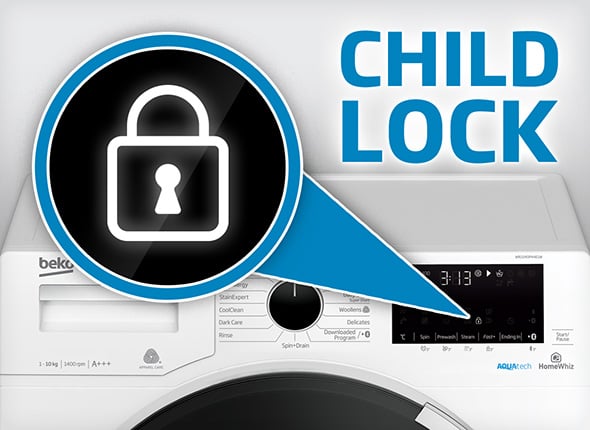 Child Safety Lock
You can stop curious little fingers from meddling with your washing cycle thanks to our child safety lock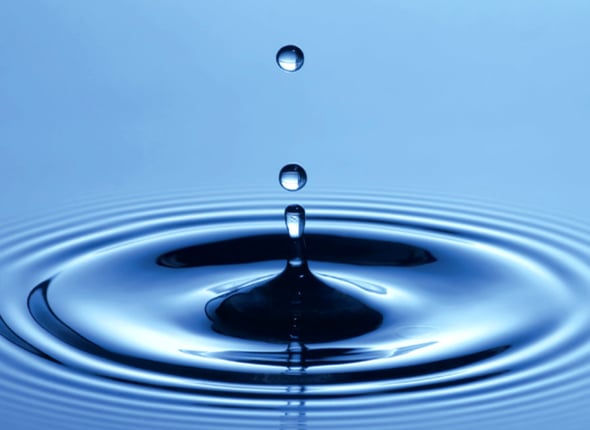 Automatic Water Level Reduction for Half or Small Loads
Helping you to save money on your utility bills, this Beko 8kg washing machine automatically reduces water levels for half or smaller loads.
1 The duration of the programme is only indicative and is based on a 30 degree wash. The actual duration can be slightly lower or higher and it depends on water temperature, water pressure, unbalanced loads etc.
Note: Feature images are for illustrative purposes only