Description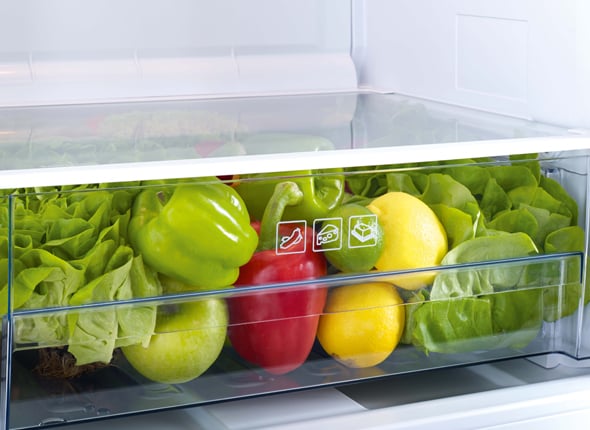 Large Salad Crisper
Store all your favourite fruit and vegetables in the large storage space of our crisper drawers.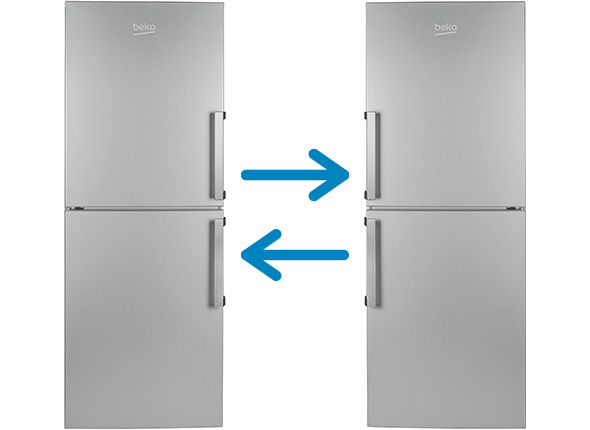 Reversible Doors
If you're restricted on where you can place your appliance in your home, the reversible doors on this model offer a convenient solution.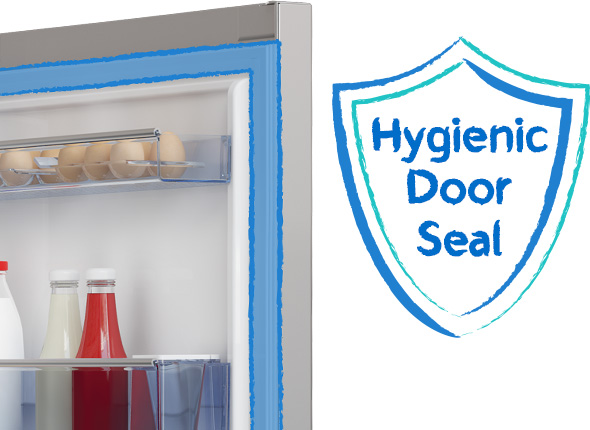 Hygienic Door Seal
You won't need to worry about bacteria coming into contact with your food and spoiling it, thanks to the hygienic door seals on this appliance which are designed to prevent bacteria from forming and entering the fridge.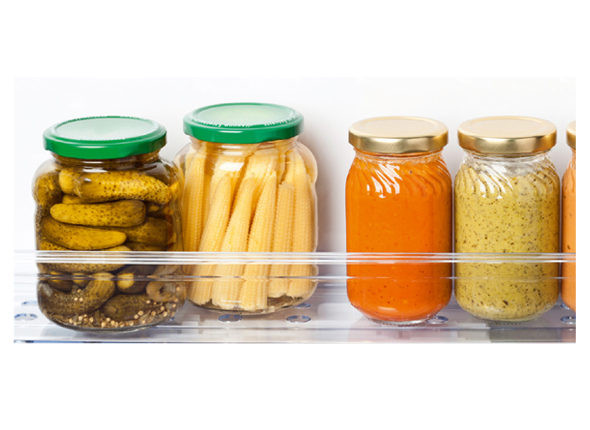 Full Width Commodity Racks
Store your favourite jams, sauces, and jars on the full width commodity racks, helping you to save space on the fridge shelves for your other groceries.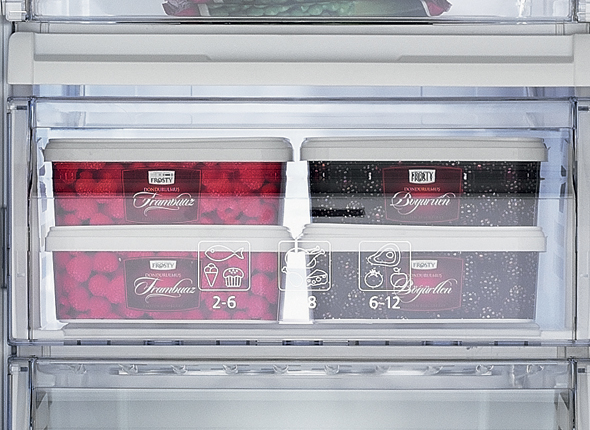 Clear Freezer Fronts
Find what you're looking for quickly and easily thanks to our clear freezer drawer fronts.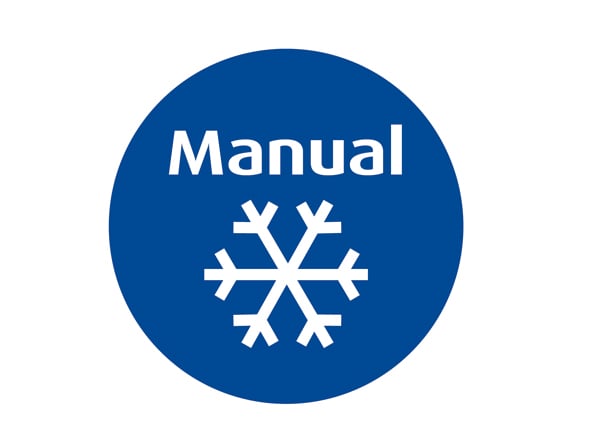 Manual Defrost
Keep your freezer clear of ice build-up while saving valuable storage space, by manually defrosting your freezer.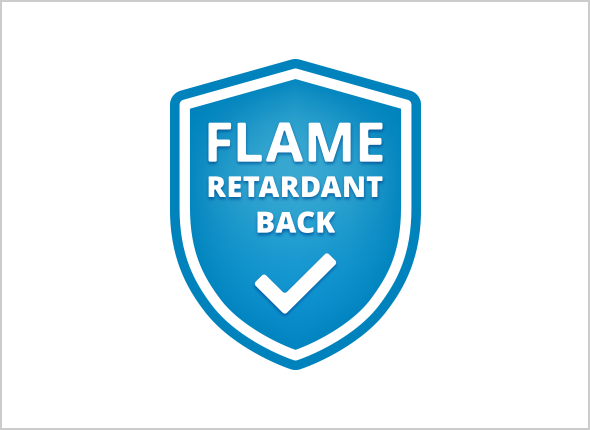 Flame Retardant Back
All our current refrigeration products are manufactured with either a metal flame retardant back or an aluminium foil covered flame retardant back, providing increased protection. All our refrigeration products exceed UK and European safety standards.
Note: Feature images are for illustrative purposes only
Dimensions: H: 1360 X W: 545 X D: 600 mm