Description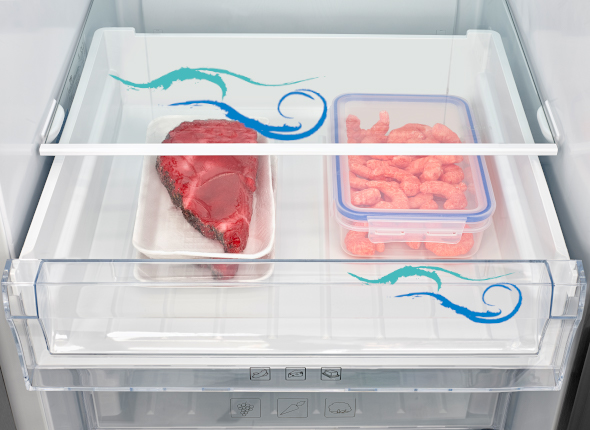 Chiller Compartment
Offering a hygienic and perfectly suited environment for your meat, fish and dairy products, the chiller compartment maintains a low temperature at around 0ºC, helping them to stay fresh for longer.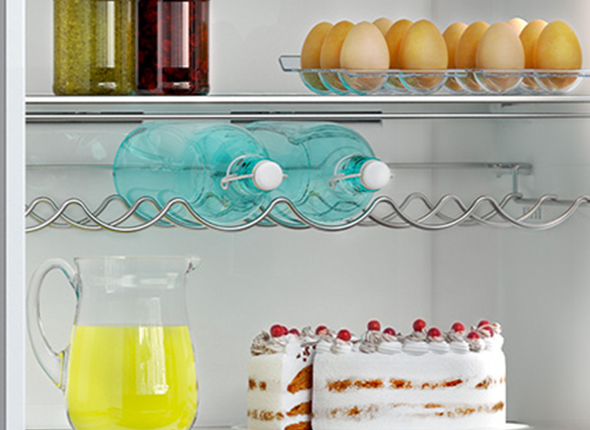 Chrome Wire Wine Rack
Enjoy a convenient storage space for your bottles thanks to the chrome wire wine rack in our fridges. It can store up to five two-litre soft drinks bottles or wine bottles, so you'll have extra space on your fridge shelves to store more of your groceries.



Hygienic Door Seal
You won't need to worry about bacteria coming into contact with your food and spoiling it, thanks to the hygienic door seals on this appliance which are designed to prevent bacteria from forming and entering the fridge.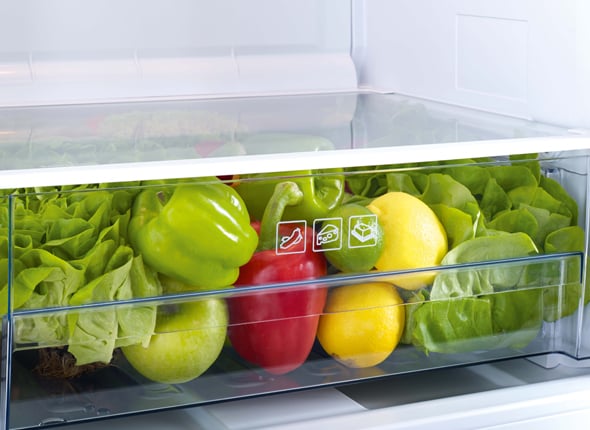 Large Salad Crisper
Store all your favourite fruit and vegetables in the large storage space of our crisper drawers.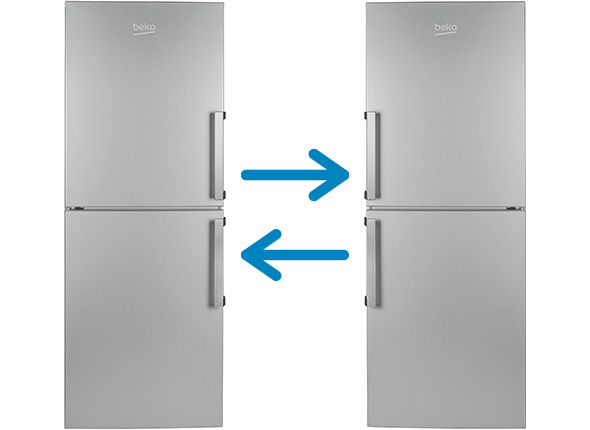 Reversible Doors
If you're restricted on where you can place your appliance in your home, the reversible doors on this model offer a convenient solution.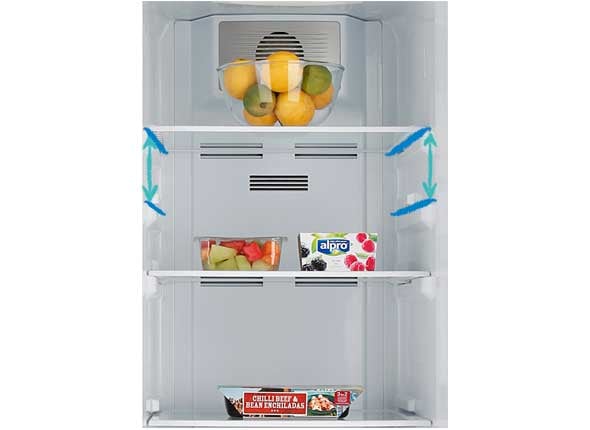 Adjustable Glass Shelves
Offering flexible storage options, you can set up your fridge shelves the way you want them thanks to the adjustable glass shelves.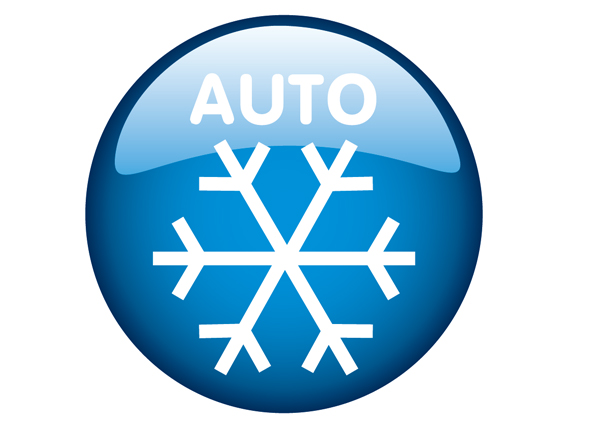 Auto Defrost
Keeping the fridge's back wall free of ice, this function will automatically defrost your appliance, saving you time and effort.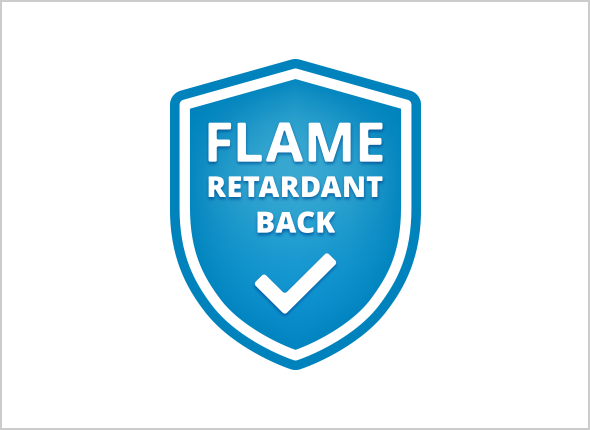 Flame Retardant Back
All our current refrigeration products are manufactured with either a metal flame retardant back or an aluminium foil covered flame retardant back, providing increased protection. All our refrigeration products exceed UK and European safety standards.
Note:
Feature images are for illustrative purposes only
Dimensions: (H) 1775 x (W) 540 x (D) 545 mm