Description
True Fan Cooking
Always achieve perfectly roasted meat and evenly baked desserts with True Fan Cooking in Beko ovens. The heating element surrounding the fan offers uniform heat throughout the oven for perfect, quick and even cooking results.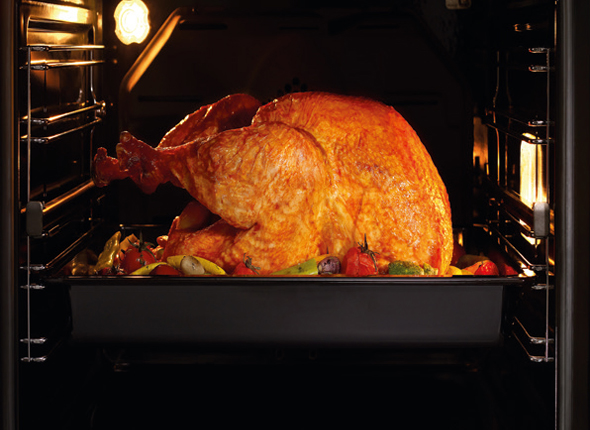 Large 66L Oven Capacity
Ideal for families, this oven offers a large 66 litre capacity. And, it's great for preparing big meals, like roast dinners, with ease.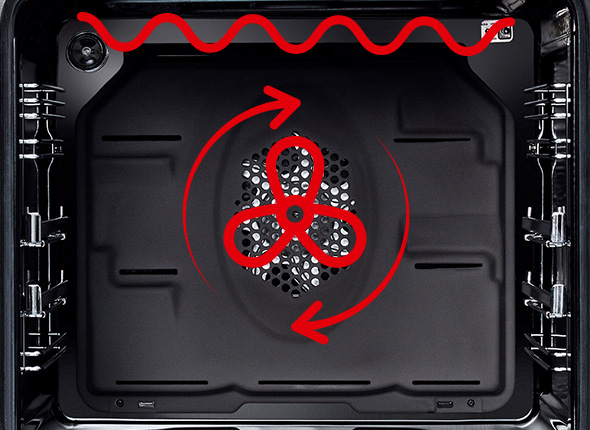 Fan Grilling
This function is perfect for cooking crispy fish, chicken fillets, or meat cutlets. The fan circulates the heat to maintain even grilling.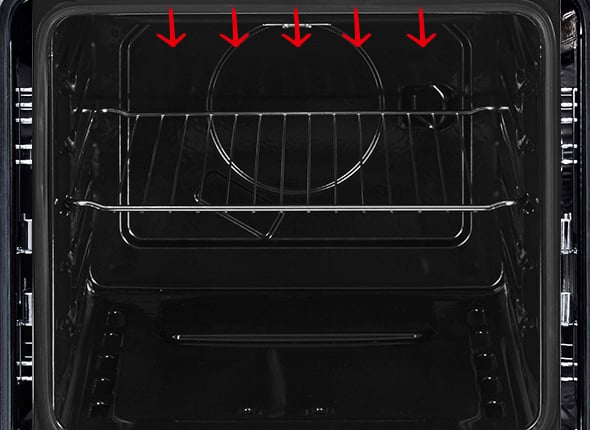 Grill
Healthier than other cooking methods, grilling your food seals in juices to offer delicious flavour, while browning your food at the same time.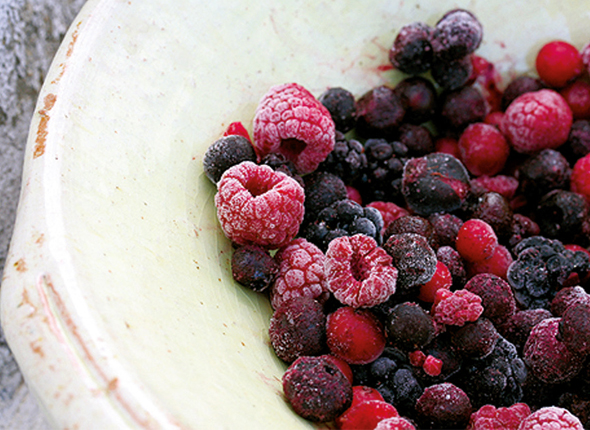 Defrosting
Save counter space and thaw your food quickly and hygienically by using the defrost function in the oven.
SimplySteam™
We know cleaning your oven can be a chore. With SimplySteam™, your oven will do the hard work for you. Simply pour some water into the tray and as the water evaporates it will soften the burnt-on food and grease in your oven, making it easier to clean.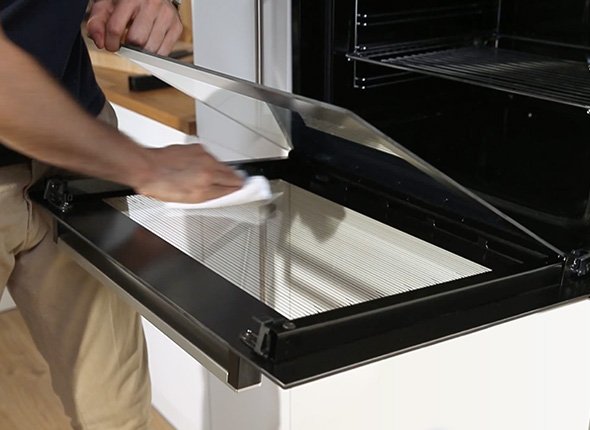 Removable Oven Door Glass
Cleaning your oven's door is easier than ever with the easy-to-remove inner glass door. Free of bolts, you can comfortably slide the glass door out to help you clean even those hard-to-reach spots.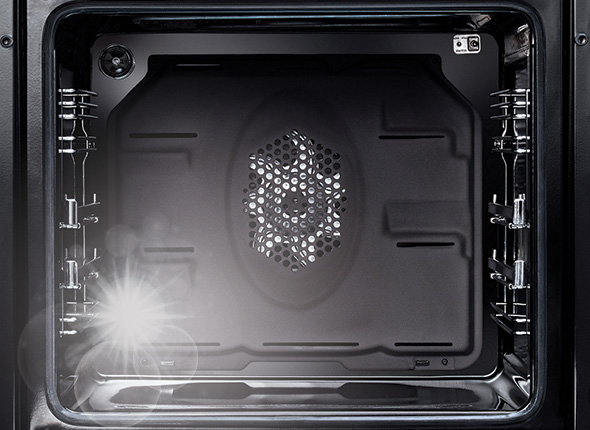 Easy to Clean Interior
Offering an easy cleaning solution, the interior of this built-in oven is coated in enamel. Simply wipe the smooth, glossy surface for a perfectly clean oven.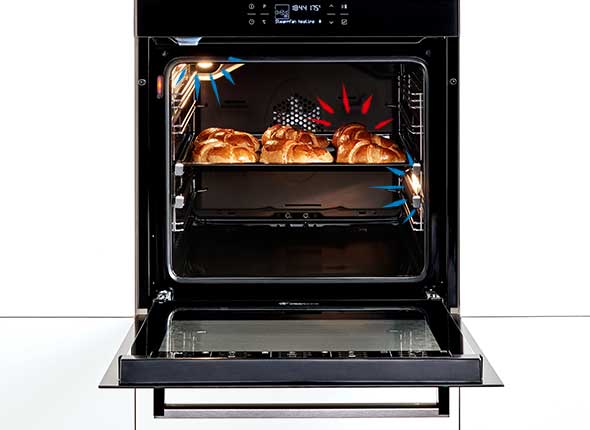 Interior Oven Light
You can easily keep an eye on your food as it cooks thanks to the interior oven light.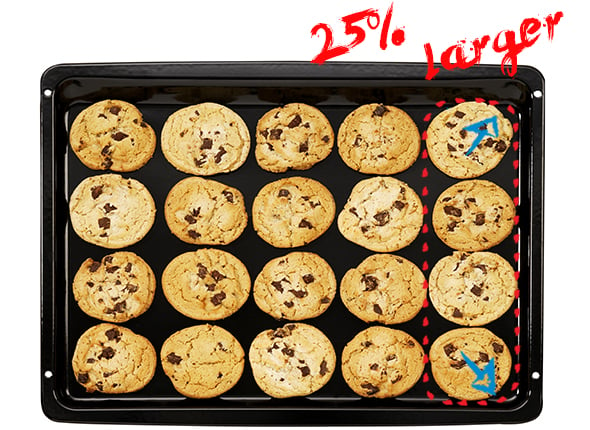 Family Size Tray
Perfect for batch baking, this oven comes with an extra-large family tray, providing a 25% larger cooking area. And, with a depth of 55mm, the tray is great for roasting too.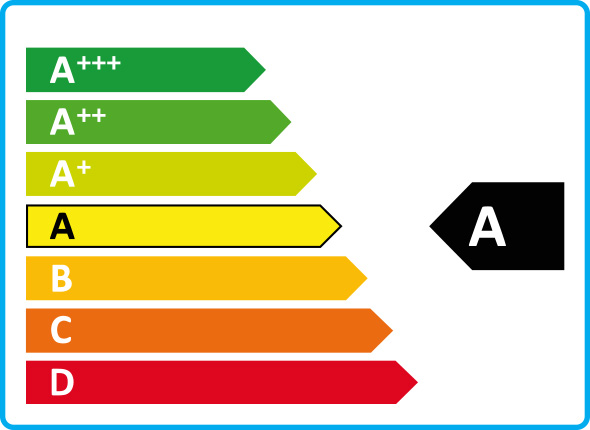 A Energy Rating
Helping save money on your energy bills, all of our built-in ovens have a minimum energy rating of A.

Note: Feature images are for illustrative purposes only
Specifications

Hob Installation
Worktop cut out W (mm)
560
Worktop cut out D (mm)
490
Hob Total power load (kW)
5.8
Oven Installation
EN60335-2-6 approved
Yes
Oven Furniture Apperture height - mm
590
Oven Furniture Apperture width - mm
560
Oven Furniture Apperture depth - mm
550
Oven Total power load (kW)
2.3
Oven Fuse Required (amp)
13A
Dimensions & Weights
Product Height (mm)
95
Product width (mm)
580
Product depth (mm)
510
Carton height (mm)
790
Carton width (mm)
660
Carton depth (mm)
660
Net Weight (kg)
35.8
Gross Weight (kg)
42
Main Cavity
Oleophobic Nano Cleaning Technology for inner glass door
NO
Easy Clean enamel interior
YES
Grill Pan with Internal Rack
Yes
Removable catalytic side walls
NO
Removable catalytic back wall
NO
Volume (litre)
66
Oven Type
Fan Oven
Grill
Yes
Grill Power (kW)
2.2
Fully Variable Grill
Yes
Open or Closed Door Grilling
CLOSED
Tilted Grill
no
Door Type
Full Glass
Door opening
Drop down
Removable Door Glass
YES
Enamel Colour
BLACK
Interior Light
Yes
Numbert of Glasses
2
Oven Handle
METAL
Type of Interior Light
CIRCULAR
Shelf Positions
5
Turnspit
no
Pizza Pan
no
MeatProbe
no
Lava Stone
no
Glass Tray
no
Energy Rating
A
Shelves
2
Cavity Type
Formed Runners
Pack Features
Oven Dimensions
H: 59.5 cm / W: 59.4 cm / D: 56.7 cm
Hob Dimensions
H: 3.5 cm / W: 58 cm / D: 51 cm
Hob Features
Auto Ignition
yes
Flame safety Device
yes
Hob on indicator+Residual heat indicator
Yes
Fuel
Electric
Adjustable Flame settings
Yes
Type
Electric Ceramic
Enamelled Pan Supports
Yes
General Features
Oven Type
Built-in Single Oven
Type
Built-in Ceramic Hob
Controls
Dial Control
Yes
Push in/ Push out control knobs
No
Knob Type
BK2
Control Panel Type
Metal
Yes
Burners/Heating zones
No. Of Burners/Heating zones
4
Front left (kW)
1.7
Rear left (kW)
1.2
Front right (kW)
1.2
Rear right (kW)
1.7
Central (kW)
Front left Rapidlite/Booster (kW)
Front right Rapidlite/Booster (kW)
Rear left Rapidlite/Booster (kW)
Rear right Rapidlite/Booster (kW)
Number of Cooking Levels
1 to 6 levels
Hob Controls
Timer
No
Location
Side Control
Type
Knob Control
Oven Functions
Fan Grilling
Yes
Fan Heating
Yes
Full Grill Cooking
Yes
Installation
Worktop cut out W (mm)
Worktop cut out D (mm)
Total power load (kW)
Furniture Apperture height - mm
Furniture Apperture width - mm
Furniture Apperture depth - mm
Consumption Values & Other Technical Specification
CE Approved
Yes